The New HPC for Financial Markets
January 12, 2022
In this session, you'll hear from financial market experts on how HPC is evolving to encompass new workloads and new technologies. From analytics to machine learning, across algorithmic trading and forecasting value-at-risk, the ways high-performance technologies are deployed in financial services are expanding to new types of scalability. Andrew Paterson, Product Owner, High Performance Computing at ING, will provide an overview of his organization's HPC strategies. He will be joined by representatives from Converge Networks, NVIDIA, and Dell Technologies in a panel discussion moderated by industry analyst Addison Snell of Intersect360 Research.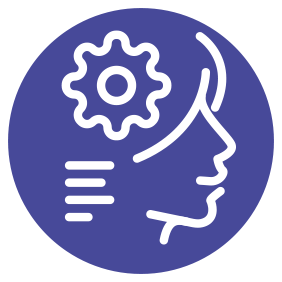 AI and ML in Financial Services
January 27, 2022
In this session, you'll learn how financial institutions are using AI and machine learning (ML) to analyze massive amounts of data and improve both their top and bottom lines. Through AI/ML, financial services firms can radically increase the personalization of banking services for clients and anticipate their needs – often before the customer even knows they need the service. AI/ML is also significantly improving fraud detection and prevention, along with spotting anomalous situations before they become a problem. Better predictive models are reducing loan risk and lowering back-office costs as technology reduces repetitive tasks and automates workflows. TD Securities will be the keynote presenter for this session, followed by a panel discussion which includes representatives from Converge Technologies, AMD Enterprise Solutions, and Dell Technologies. Industry analyst Dan Olds from Intersect360 Research will be hosting and moderating this event.
Quantitative Finance
March 9, 2022
HPC technologies coupled with machine learning are revolutionizing quantitative finance, allowing a much deeper understanding of how markets work and how to best navigate increasingly complex financial waters. Through the use of cutting-edge HPC technology, vast amounts of data can be quickly and efficiently analyzed and acted upon while it is still relevant. A representative from the Oxford Man Institute of Quantitative Finance will discuss how advanced technology and AI/ML is used to more accurately model markets and discover what how and why particular markets move. Following this keynote, there will be a panel discussion featuring industry experts from Intel, Graphcore, and Dell Technologies, moderated by Dan Olds from industry analyst firm Intersect360 Research.
FINSERV IN THE CLOUD
Date TBD
What Does the Flexibility of Cloud Offer for the Future of FinServ Technology?
Whether you're currently cloud-last or cloud-first, from proof-of-concept to full-production, any future technology discussion has to consider cloud. More than anything, cloud offers flexibility in all of the dimensions of scalability, with capability and capacity, incorporating redundancy and security, and including new technologies, new applications, and new approaches, such as AI. As you build toward the future, you need to ask: How can cloud help you?
FUTURE OF CRYPTO
Date TBD
Can We Speculate on the Future of Crypto Based on What We Know Today?
Are We Emerging or Are We Beyond the Crypto Hype Cycle?
An exploration of how data analytics can help project the risk and vulnerabilities of high growth crypto platforms. Can we trust an autonomous currency that has no government or natural resource backing and no reserve requirement? How can HPC and AI address the scale and forking challenges of global currency adoption and accelerate POS adoption of crypto currency and exchanges?
QUANTUM COMPUTING
Date TBD
Frustratingly Complicated, Quantum Computing is Racing Towards Deployable Applications That Promise to Upend Much of FinTech. Are You In or Out?

The financial industry likes sure bets. So why is it chasing quantum computing? Can quantum computing's unpredictable magic be harnessed for outsized gains in portfolio optimization, derivatives trading, and cybersecurity? This session will look (a little) at what quantum computing is and (a lot) at what it might accomplish in FinTech.
DATA MANAGEMENT & STORAGE
Date TBD
Pushing the Limits on Data Management While Avoiding the Curse of GIGO
More data means better results. But maintaining petabytes or exabytes of training data for neural networks poses unique challenges, especially in financial services. What are best practices at the extreme end of the data management spectrum, including tips on data governance, regulatory compliance, and avoiding the Curse of GIGO (garbage in, garbage out)?
HPC + AI Wall Street returns to a live conference and trade show in NYC in Fall 2022.