HPC + AI Wall Street 2022 Themes
Quantum Computing
Whether we're deploying Quantum Computing behind already successful algorithms or further empowering and accelerating uses of AI, FinTech's present delivery of quantum system innovations is having the greatest impact across the Financial Services Industry. This year, in the financial vertical, top companies' operating priorities show increased focus on quantum strategies. C-levels are requiring business and technology leadership teams to be briefed on quantum developments, so these quantum sessions are a must!
High Performance Computing
Today's top companies are prioritizing multi-cloud and multi-app strategies, AI (ML) integration, and real-time, at-scale applications of big data analytics to drive even more elastic computing. Available solutions must accelerate, improve, and solidify the company's competitive position, whether it be quantitative, high-frequency trading, portfolio modeling, or broad econometric analysis. You will not want to miss these discussions — come peek under the hood of the fastest systems on the planet for FinServ.
Data Management
Any data problems? Let's see: Automatic digitization of data, automatic generation of data, real-time data integration… Multiple data stores, data meshes, data fabrics… Data size, data location, data availability, data usability, data entry, data logging, data storage, data movement, data transmittal, data access, data updating, data sharing, data analysis, data analytics… (breathe)… Data governance, data privacy, data security… Data Management is the AI dealbreaker.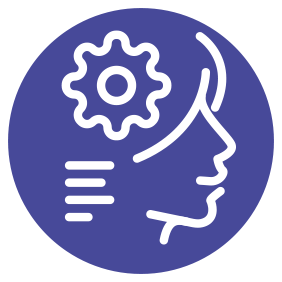 Artificial Intelligence
Whether we're striving for real-time analytics and monitoring, reaching for digital-first, zero-ops mindset, decentralizing ML through federated learning, or optimizing the pricing of assets, risk evaluation and management, or fraud detection, AI has become an indispensable tool for Wall Street. Many firms still struggle, however, in finding hidden business value among unstructured data or managing the huge streams of ingested data, putting many AI projects in jeopardy. Emerging best practices, such as data meshes and data fabrics, can help independent teams work in a more cohesive manner that respects today's emerging data governance, privacy, and security requirements.