The Global Impact of Technology in Financial Services
Innovations in Advanced Scale for FinTech
The multibillion-dollar HPC + AI market is growing, and FinTech spending increased in 2020 to stay current on the latest advances in HPC and analytics. The expected 5-year CAGR between 2018–2022 is almost 30% for High Performance Data Analytics and AI, with the coming three years seeing a spike.

Advanced analytics and computing solutions are meeting the needs of digitally savvy consumers and "always connected" consumer and business subscribers. HPC is driving the R&D advances for next-gen customer engagements and experiences. As AI continues to mature, it is now positioned to grow faster than other technology markets.
HPC + AI Wall Street 2022 is two days of information-packed, world-class Financial Services thought leaders focusing on our four conference themes — Quantum Computing, HPC, Data Management, and AI — and how they converge. Our trade show of exhibits provides the opportunity to talk to leading technology vendors and take a peek at some of the fastest systems on the planet for Financial Services.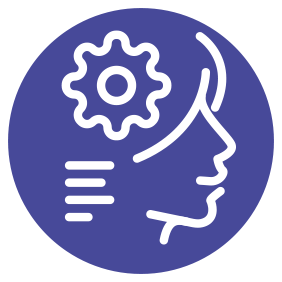 HPC + AI Wall Street 2022
This year's four themes, Quantum Computing, HPC, Data Management, and AI, will define the next decade of FinTech.
You will leave this event with analyst insights on the impact of Quantum technologies on FinServ, along with a greater understanding of how to optimize the convergence of HPC, AI, and Big Data.
The InterContinental Times Square New York
HPC + AI Wall Street 2022 will take place at the InterContinental New York Times Square, located at 300 West 44th Street, the crossroads of Manhattan's theater, dining, entertainment, and business worlds.
A light breakfast and snacks will be served each morning and afternoon of the conference. For those with colored dot badges, lunch will be served at 1pm. All are welcome to attend a cocktail party on Tuesday evening. Enjoy a special discounted room rate for up to three days prior and three days after the event.