Innovations in Global Banking and FinTech
In Q1 2022 HPC + AI Wall Street is presenting individual, high-impact virtual sessions showcasing Financial Services thought leaders. This biweekly digital event series will run from January – April 2022, featuring bite-sized events from 1-2:30pm ET on alternate Wednesdays.
The global market size of High Performance Computing (HPC) was valued at $34.62 billion in 2017, and is expected to expand at a Compound Annual Growth Rate (CAGR) of 7.2% through 2025. The global enterprise AI market was valued at $4.68 billion in 2018, and is projected to reach $53.06 billion by 2026, with a CAGR of 35.4% between 2019 and 2026.
HPC + AI Wall Street is formulated to advance the understanding of market-ready innovations, enabling growth, new revenue streams, and competitive advantages.
The New HPC for Financial Markets
January 12, 2022
Across algorithmic trading and forecasting value-at-risk, the ways high-performance technologies are deployed in financial services are expanding to new types of scalability.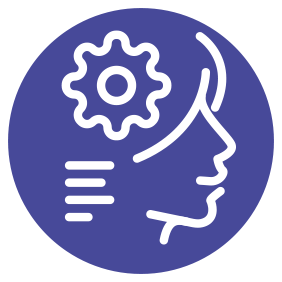 AI and ML in Financial Services
January 27, 2022
How are financial institutions using AI and ML to analyze massive amounts of data and improve both their top and bottom lines?
Quantitative Finance
March 9, 2022
How is advanced technology used to more accurately model markets and discover what how and why particular markets move?
THE POWER OF AI IN FRAUD DETECTION
March 23, 2022
With the impact of fraud in FSI rapidly expanding, HPC, AI and advanced data analytics have the power to prepare, predict, and prevent fraud in real time
.
GRAPH + AI IN FINANCIAL SERVICES
April 6, 2022
Why do 8 out of 10 global banks use graph + AI to better understand their customers and reduce fraud?
TAMING THE PETABYTE MONSTER
April 20, 2022
The data explosion in Financial Services is pushing the boundaries of scalability and performance. How can you have your cake and eat it too?
Andrew Paterson
Product Owner, High Performance Computing, ING
John Ashley
General Manager of Financial Services, NVIDIA

Dino Vitale
Big Data Cloud Engineering, TD Bank
Tony Rea
Technical HPC / AI BDM Specialist, Dell Technologies
Parviz Peiravi
Global CTO, Financial Services Industry Solutions, Intel
Stefan Zohren
Deputy Director, Oxford-Man Institute of Quantitative Finance
Kumaran Siva
Corporate Vice President, Strategic Business Development, AMD
David Ellison
Senior AI Data Scientist, Lenovo
Jonathan Gough
Lead Data Scientist, Converge Technology Solutions
Anas Bricha
North America Presales Director of HPC/AI Solutions, Dell Technologies
Saurabh Kulkarni
VP and General Manager for North America, Graphcore
Kevin Tubbs
SVP Strategic Solution Group, Penguin Computing
Jeff Denworth
CMO and Co-founder, VAST Data
Dave Weber
Director, Global FSI CTO, Lenovo
Harry Powell
Industry Solutions, TigerGraph
Thomas Odenwald
Head of Sales, AI/ML, Hewlett Packard Enterprise
Jim Morrone
Sr. HPC & AI/ML Sales Specialist, AMD Enterprise Solutions
Selected HPC + AI Wall Street Attendees
Ritesh Jain
(Vice President)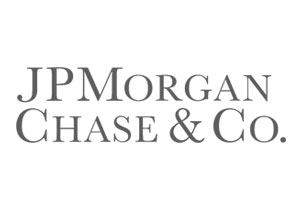 Ritesh Jain
(Executive Director)
Ritesh Jain
(Head of Digital Technology Delivery)
Ritesh Jain
(Head of Blockchain)
Ritesh Jain
(Senior Manager, Cloud & Big Data)
Ritesh Jain
(Data Scientist/Data Architect)
Ritesh Jain
(Director of Cloud Big Data)
Ritesh Jain
(Managing Director)
Ritesh Jain
(CEO)
Ritesh Jain
(Director, IT)
Ritesh Jain
(CIO)
Ritesh Jain
(Senior Vice President)
Get Your Complimentary Ticket
Selected 2020 Sponsors
Ritesh Jain
Ritesh Jain
Ritesh Jain
Ritesh Jain
HPC + AI Wall Street returns to a live conference and trade show in NYC in Fall 2022.