Innovations in Global Banking and FinTech
HPC + AI Wall Street is formulated to advance the understanding of market-ready innovations, enabling growth, new revenue streams, and competitive advantages. This leading conference highlights successful use cases, showcasing thought leaders and driving next-generation advancements in Capital Markets.
HPC + AI Wall Street 2021 is an information-packed day of world-class Financial Services thought leaders in two tracks — Leadership and Technology. Our virtual trade show of online exhibits and immersive collaborations provides interactive customer engagement opportunities.
INFRASTRUCTURE DEVELOPMENT
High Performance Infrastructures for High Performance Teams
DATA AND ANALYTICS
Transforming Barriers into Market Catalysts
CRYPTO INNOVATION IN A HIGHLY REGULATED ENVIRONMENT
Meeting the Demands of Digital Consumers
Ritesh Jain
AFTERNOON KEYNOTE
(Former) COO, Global Head of Digital Technology Foundation, HSBC
Kristin Boggiano
SPECIAL FEATURED GUEST
Co-Founder and President, CrossTower
Chris Brummer
Co-Founder, Fintech Beat

LIVE PODCAST HOST
Hester M. Peirce
SEC Commissioner
LIVE INTERVIEW
Nick Crucuru
Data Scientist and Chief Consultant, Advanced Analytics Partners
Shahin Khan
Founding Partner and Analyst, OrionX
Sunayna Tuteja
MORNING KEYNOTE
Head of Digital Assets and Blockchain, TD Ameritrade
A Virtual Platform Experience
Like No Other!
HPC + AI Wall Street 2021 is built on an easy-to-navigate and visually captivating platform that not only recreates the feel of a physical event, but also goes beyond in offering more expansive, yet meaningful opportunities to engage, learn, and connect.
From the lobby you can attend conference sessions in the Leadership or Technology auditoriums, enter the show floor to check out exhibition booths, or duck into attendee lounges to have some fun. Peer-to-peer networking is built seamlessly into every aspect of the day.
WHY ATTEND? [Where Innovators Meet Virtually]
WHY EXHIBIT? [Where Solutions Providers Connect with Customers]
Percentage of Attendees by Title/Position
Percentage of Attendees by Industry
Selected Attendees
Ritesh Jain
(Vice President)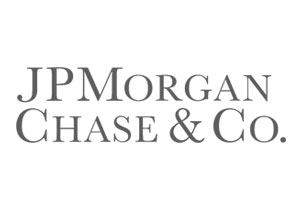 Ritesh Jain
(Executive Director)
Ritesh Jain
(Head of Digital Technology Delivery)
Ritesh Jain
(Head of Blockchain)
Ritesh Jain
(Senior Manager, Cloud & Big Data)
Ritesh Jain
(Data Scientist/Data Architect)
Ritesh Jain
(Director of Cloud Big Data)
Ritesh Jain
(Managing Director)
Ritesh Jain
(CEO)
Ritesh Jain
(Director, IT)
Ritesh Jain
(CIO)
Ritesh Jain
(Senior Vice President)
Meet Our Event Chair
Thank you for your interest in attending HPC + AI Wall Street 2021. As we continue to venture into the early stages of global digital transformation, our reliance on high performance architectures continues to drive market differentiation and competitive advantages to organizations investing in hyperscale and high performance innovation.
"Finding innovative disruption before it exists is a great reason to attend HPC + AI Wall Street. Disruption has always and will always drive the capital markets."
"HPC + AI Wall Street has evolved into a global operation. It is exciting to meet and hear from my peers and thought leaders on innovations that are being globally adopted."
"This conference seeks to foster and grow strategic relationships, a valuable resource for FinTech leaders who are ever challenged to do more with less."
Sponsors
Ritesh Jain
Ritesh Jain
Ritesh Jain
Ritesh Jain